Intro
1. Learn Vocabulary
- Learn some new vocabulary before you start the lesson.
Go Super to Listen
2. Read and Prepare
- Read the introduction and prepare to hear the audio.
Go Super to Listen
Fighter planes flying through the air at top speed. Tough young pilots proving themselves. Plus a steamy romance between Tom Cruise and Kelly McGillis. What could be better than Top Gun, an action/romance movie from 1986?

What someone thinks, apparently, is that the movie would be better in 3D. Top Gun is following a popular trend of re-releasing older movies in a 3D version in order to bring the movie to new audiences and enhance some of the effects. Is it a good idea to release films in this way, or is it better to leave old favorites in the past? Find out what Marni and Sara think in this movies English lesson.
战斗机以最快速度在空中飞行。刚毅勇猛的年轻飞行员在展示他们的驾驶技能。再加上汤姆·克鲁斯 (Tom Cruise) 和凯莉·麦吉利斯 (Kelly McGillis) 之间的浪漫爱情。这些让 1986 年拍摄的动作/爱情电影《壮志凌云》成为无法超越的经典。

很显然,有人觉得如果将这部电影拍摄成 3D 版效果会更好。《壮志凌云》也跟上了老电影重新发行 3D 版的热潮,为的是让新观众观赏这部影片,同时增强一些特效。通过这种方法发行电影是个好主意吗?还是,让老电影永远留在过去更好些?在本节以电影为话题的英语课上,看看玛尼和萨拉做何感想。
Dialog
1. Listen and Read
- Listen to the audio and read the dialog at the same time.
2. Study
- Read the dialog again to see how the vocab words are used.
Sara: Marni, I am really excited about something.

Marni: Really? What is it?

Sara: Top Gun is being re-released in 3D.

Marni: Oh wow.

Sara: Isn't that going to be so awesome?

Marni: I guess so. It's such a classic 80s flick, and I suppose with the planes and things, it's a good candidate for a 3D rerun.

Sara: I know. And even just, you know, those images of Tom Cruise in his aviator sunglasses and all of that. It's iconic to me. You know?

Marni: Okay, yeah. Goose, Maverick. Some classic characters.

Sara: Exactly, exactly. And you know, every time, it's always exciting. I always sort of forget what happens and I'm waiting to find out. I know something's coming, but I can't really remember.

Marni: Oh yeah? Huh. Yeah, it's a pretty classic storyline, and I think most people that were around in that time, it's sort of a must-see movie. It'll be interesting to see, though, if it still holds up. I haven't seen it in a long time.

Sara: Yeah. I know what you mean. I think also I'm kind of excited about it because Tom Cruise is such a depressing figure right now. He's kind of washed up, in a way.

Marni: Yeah, I agree with that.

Sara: He's just in the tabloids more often than he is in films, maybe. So it could be nice to revisit his glory days.

Marni: Yeah, that was definitely a huge film for him. Well, I will definitely go see it with you.

Sara: Awesome.
Grammar Point
Go Super to learn "Simple Future Tense" from this lesson
Quizzes
Go Super to take Quiz
Lesson MP3
Go Super to download full lesson MP3
The iTEP® test
Sponsored by
Discussion
Go Super to Listen
Sara is excited because a classic film from her youth is being re-released in 3D. She thinks of the film as iconic because its images are so memorable to her. Marni thinks it's going to be cool, too, to revisit the characters and story from Top Gun.

Another reason Sara is looking forward to seeing the movie is that she now finds Tom Cruise's acting career depressing. She thinks he's a bit washed up. Seeing him in his 80s film in his aviator sunglasses will remind her of when his career was doing better. Marni is excited to go see the movie with Sara.

Have you seen Top Gun? What do you like about it? What are iconic movies from your youth?
Comments
Russian Federation
Japan
Peru
Poland
Poland
Azerbaijan
Mexico
Hong Kong
China
Switzerland
Ukraine
Argentina
Iran, Islamic Republic Of
Japan
Yemen
Japan
Yemen
Japan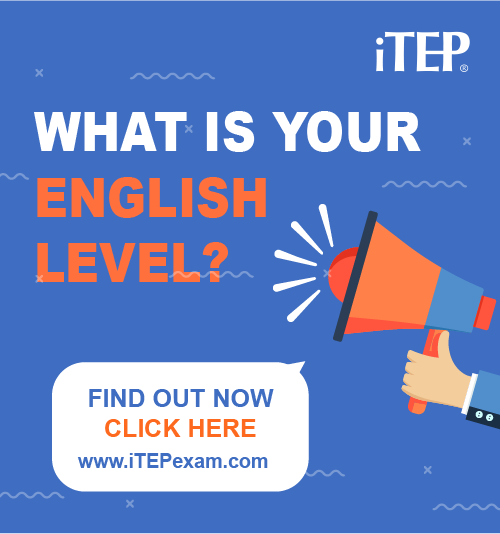 Post Ebaby! lessons on your blog: