Intro
1. Learn Vocabulary
- Learn some new vocabulary before you start the lesson.
Go Super to Listen
2. Read and Prepare
- Read the introduction and prepare to hear the audio.
Go Super to Listen
Have you ever found yourself gazing at the night sky, lost in thought? Maybe the stars inspire you to write, draw or make music. Do you imagine what it would be like to float in space, close enough to touch one? Have you ever wished on a star?

Humans have always been interested in stars and determined to be among them. Scientists know a lot about outer space, but there is so much yet to learn. In fact, new stars are discovered every day. The truth is that we may never find them all.

No matter where you live, you can look up at night to see the constellations. Listen to what Amanda and Mason think and wonder about them in this English lesson about stars.
你是否曾凝望夜空,陷入沉思?或许天上的繁星会带给你写作、绘画或作曲的灵感。你是否幻想过在太空中自由游弋,星星近在咫尺的感觉?你是否曾对着某颗星星许愿?

人类一直对星星充满好奇,并曾决心要"走到"它们当中。科学家们知道许多关于外太空的情况,但仍有相当多的未知领域等待我们去探索。实际上,每天都会有新的星星被发现。而真相是,我们或许永远不能将它们全部找到。

无论你住在哪儿,抬头仰望夜空都可以看到遍布其上的星座。在本节以星星为话题的英语课上,听听阿曼达和梅森对星星有哪些看法和疑惑。
Dialog
1. Listen and Read
- Listen to the audio and read the dialog at the same time.
2. Study
- Read the dialog again to see how the vocab words are used.
Mason: Gosh, have you been catching the stars lately? The sky's been so clear at night. I've been trying to remember all of the constellations like Ursa Major, Ursa Minor, Orion…

Amanda: Big Dipper, Little Dipper…

Mason: It's pretty easy because pretty much all of the astrological signs are stars. It kind of works out that way. Gemini, Pisces… they're all there.

Amanda: What is that Milky Way thing, again? Is that a galaxy or a cluster?

Mason: It's a galaxy. It's our galaxy. Isn't that kind of weird that we can see the galaxy that we're in? It's kind of meta.

Amanda: Yes. You know what else I like? It's a supernova. Isn't it an explosion of stars?

Mason: It's when a big star explodes.

Amanda: Something that's on my bucket list is seeing a shooting star live and in person.

Mason: Have you never?

Amanda: No! I don't even know if they're real.

Mason: Well, they happen all the time.

Amanda: Where?

Mason: Well, everywhere, but it's usually too bright to see them. You've got to get out away from all the light pollution and there's going to be one every five minutes. It's great!

Amanda: What does it look like? A firework?

Mason: It looks like a tear from heaven.

Grammar Point
Go Super to learn "Present Perfect Progressive" from this lesson
Quizzes
Go Super to take Quiz
Lesson MP3
Go Super to download full lesson MP3
The iTEP® test
Sponsored by
Discussion
Go Super to Listen
Amanda and Mason are discussing how clear the night sky has been lately. All of their star gazing reminds them of the constellations, the Milky Way, and so many other amazing things they can see just by looking up.

Mason is shocked that Amanda has never seen a shooting star. She wonders if shooting stars are even real, but admits that seeing one is on her bucket list. Mason assures Amanda that shooting stars are real. He dreamily says that they look "like a tear from heaven."

Have you seen a shooting star? What does looking at the sky make you think about? Do you believe in wishing on a star?
Comments
Brazil
United Arab Emirates
Syrian Arab Republic
Peru
Argentina
Egypt
Turkey
Iran, Islamic Republic Of
Germany
Saudi Arabia
Poland
Iran, Islamic Republic Of
Mexico
Qatar
Indonesia
Iraq
Egypt
Iran, Islamic Republic Of
Taiwan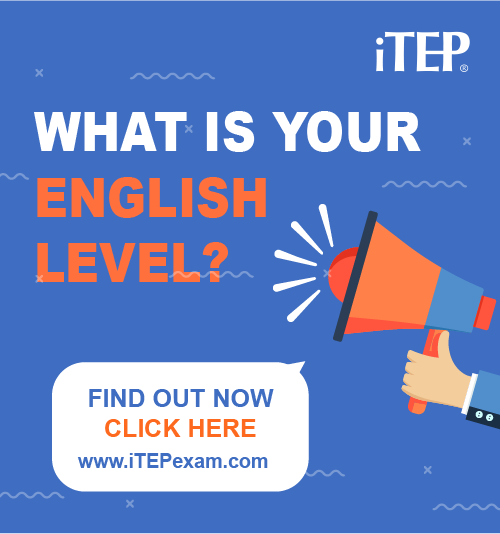 Post Ebaby! lessons on your blog: