Intro
1. Learn Vocabulary
- Learn some new vocabulary before you start the lesson.
Go Super to Listen
2. Read and Prepare
- Read the introduction and prepare to hear the audio.
Go Super to Listen
Picture an old-fashioned factory, from the days before everything was digital. You might picture some giant gears turning around to power all the factory's machinery. If a worker got fed up with working and wanted to make the machine stop going, he could decide to take matters into his own hands. He could throw a wrench into the gears, also known as the factory's "works," and the gears would come to a halt. Work would have to stop.

When you think about it, any plan or operation is kind of like those big gears moving. There are many pieces that must come into place for the plan to work. If you want to stop that plan from being successful, you must figure out a way to make those gears jam up. You must think of a way to throw a wrench in the works.

Jeff and Mason don't want this Greta Vanderlake promotion to be successful. Find out how they plan to throw a wrench in the works in this mischief English lesson.
想像一下数字时代来临之前的一座老式工厂。你或许会想到那些不断转动、为工厂机器提供动力的巨型齿轮。如果工人对工作感到厌烦,想让机器停下来,他可能会决定亲自动手。他可以将扳手扔进齿轮中,也就是工厂的机器,齿轮就会停下来。机器便会停止工作。

当你考虑这个词组时,将所有计划或操作都想象成那些转动的大齿轮。计划要顺利实施,很多因素都必须就位。如果你要阻止计划成功实施,就必须想办法卡住那些转动的齿轮。你必须想办法破坏计划。

杰夫和梅森不想让格里塔·范德雷克本次的促销活动获得成功。在本节以伤害为主题的英语课上,看看他们打算如何破坏计划。
3. Watch
- Watch the video without reading the dialog.
Dialog
1. Listen and Read
- Listen to the audio and read the dialog at the same time.
2. Study
- Read the dialog again to see how the vocab words are used.
Mason: Jeff, I got my wrench, so where's that leaky pipe you need… there are no pipes in here, dude.

Jeff: No. That was just a trick to get you in here. I want to tell you about my plan.

Mason: What plan?

Jeff: The 'sabotage the dating contest plan.' We need to throw a wrench in the works.

Mason: But how are we going to do that? Amanda's leading everything up, and Lily's helping her, so I'm not sure how…

Lily: Hey guys. Why did you want to meet in here?

Jeff: Listen. We know that Greta is supposed to pick somebody for this date on Friday. And neither Mason nor I want that to happen.

Lily: Yeah, I know Mason doesn't want it to happen because he's all obsessed with having babies and stuff. But why do you care?

Jeff: I don't know. I can't explain. When Amanda said that Greta was going on a date with some other guy, it just didn't feel right.

Lily: You have a crush on Greta.

Jeff: I do not. I'm sorry. I know we sort of had something going on…

Lily: No, we didn't. Look, Jeff, you're a really nice guy and everything, and you're a great karaoke singer, but you're just not my type. I don't want to date you. And I would actually be really relieved if you decided to date someone else. So, what's the plan?

Mason: We throw a wrench in the works! So basically, we just need to make sure that Greta doesn't go on a million dates with all of these guys and stretch this on forever.

Lily: What if she only went on one date?

Jeff: No. No dates.

Lily: And that one date was with you?

Mason: I think you guys have got this. I'm gonna go see if there are any pipes around here that need fixing since I've got my wrench with me and everything.
Grammar Point
Go Super to learn "Imperative Form" from this lesson
Quizzes
Go Super to take Quiz
Lesson MP3
Go Super to download full lesson MP3
The iTEP® test
Sponsored by
Discussion
Go Super to Listen
Jeff has gathered Mason and Lily by the stairs to talk to them about his plan. He wants to sabotage the contest so that Greta won't go on a date with someone else. He doesn't know exactly what he wants to do yet, but he knows he wants to make it go wrong in some way. He wants to throw a wrench in the works.

Lily knows why Mason doesn't want the contest to succeed, but she doesn't know why Jeff's interested. She thinks he might have a crush on Greta. Jeff's not willing to admit that yet, but it seems pretty clear that he has feelings of some sort. Lily's relieved to hear this, because she doesn't want Jeff to have a crush on her.

Luckily, Lily thinks she can figure out a way to make Greta's date actually be with Jeff, instead of with a stranger. Since Mason has his actual wrench with him, he decides to go see if he can find any pipes that have a leak.

What do you think of the plan to sabotage the contest? Have you ever tried to throw a wrench in the works of a plan? Did it work?
Comments
Syrian Arab Republic
Taiwan
Argentina
Indonesia
Turkey
Saudi Arabia
Turkey
China
South Korea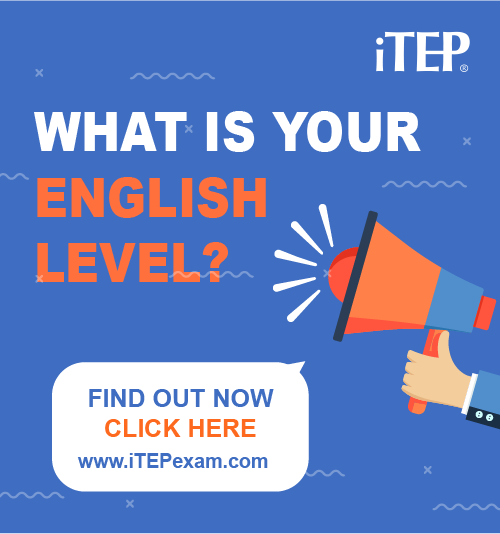 Post Ebaby! lessons on your blog: