Intro
1. Learn Vocabulary
- Learn some new vocabulary before you start the lesson.
Go Super to Listen
2. Read and Prepare
- Read the introduction and prepare to hear the audio.
Go Super to Listen
Do you like the city? Maybe you really love the buildings, and all the hustle and bustle. You really enjoy the people, noise, and excitement. You're torn, though, because there's a lot you like about the country, too. You enjoy having the chance to go for hikes and enjoy nature, and you'd like to have a garden. Finally, you figure it out. You'll live in the country, but work in the city. That way you can enjoy both environments. It's the best of all worlds.

Having the best of all worlds (sometimes called "the best of both worlds") means getting to enjoy the benefits of two things that might initially seem at odds. It also means getting to enjoy all the positive aspects of a situation, without any of the negative aspects. For example, you might love the sunlight, but dislike being too warm. Sitting in the cool indoors by a big, sunny window might give you the best of all worlds.

Amanda and Mason have been facing a big decision that seems as if it might have no good solution. Find out if they can figure out a way to have the best of all worlds in this English lesson.
你喜欢城市吗?你可能真的喜欢形式各样的建筑物,以及所有的喧嚣。你真的很享受与人相处、各种喧闹和令人兴奋的事物。虽然感觉有些矛盾,但你也喜爱乡村的很多方面。你享受外出远足的时刻,热爱大自然。你想拥有一座花园。最后,你想通了。你在乡村生活,但在这个城市中工作。这样的话,你就可以享受这两种环境。这才是最理想的结果。

获得最理想的结果(有时又称为"两全其美")意味着,你要开始享受两件事情的益处,虽然开始时两件事看起来是矛盾的。这同样意味着,开始享受一种情况的所有积极方面,而丝毫不包括消极方面。例如,你可能喜欢阳光,但又不喜欢炎热。坐在凉爽的房间内,透过一面大窗户感受充足的阳光可能是最理想的。

阿曼达和梅森一直需要做出一个重大决定,但似乎也没有好的解决方法。在这节英语课上,看看他们能否想出获得最理想结果的方法。
3. Watch
- Watch the video without reading the dialog.
Dialog
1. Listen and Read
- Listen to the audio and read the dialog at the same time.
2. Study
- Read the dialog again to see how the vocab words are used.
Amanda: Go get the ball, Baby! Good dog!

Mason: Baby is so fast.

Amanda: I know, and she's so cute. I just love having a dog. Oh!

Mason: I do, too. It's so much fun.

Amanda: I know. And you make a great doggy daddy, too.

Mason: Thanks. You know, it actually does make me feel proud.

Amanda: I feel the same way. And I'm really glad to see you happy. Mason, I still feel really terrible about the having a kid thing. I know, I know… but I need to say it. I do want to have a family with you. Just maybe not right now.

Mason: I know. And I understand. And having Baby is so perfect. It's like, we have this cute, adorable thing that we get to take care of and play with. It's some responsibility, yeah, but it's not like having a baby responsibility. It's the best of all worlds.

Amanda: I completely agree. I think it's pretty good practice, right?

Mason: Absolutely. We feed Baby, we give her baths…

Amanda: About that. I don't really like to bathe dogs. I know it's a weird thing, but my mom used to make me do that when I was a kid and I didn't like it. It's dirty and wet.

Mason: You know what?

Amanda: What?

Mason: I love it.

Amanda: You do?

Mason: Yeah, you get 'em all sudsy, and you get to dress 'em up like snowmen and stuff. And you know what I hate? Walking the dog in the rain. No good. You get your shoes all soggy, you get wet… it's terrible.

Amanda: Guess what? I love walking in the rain. I think it's actually peaceful. Why don't we say this: you agree to always bathe Baby, and I will agree to always walk her in the rain.

Mason: Sounds perfect.

Amanda: You know why? Because it's the best of all worlds.

Mason: I think it is. And hey, you know what? You make a pretty good doggy mommy yourself.

Amanda: Thank you. Baby! Come here, Baby!
Grammar Point
Go Super to learn "Used to Do vs Be Used to" from this lesson
Quizzes
Go Super to take Quiz
Lesson MP3
Go Super to download full lesson MP3
The iTEP® test
Sponsored by
Discussion
Go Super to Listen
Amanda and Mason are playing in the park with their new dog, Baby. They had been arguing about whether or not to have a child, but now they're very happy. Having a dog allows them to be responsible for a cute creature, without all the responsibility of having a baby.

There's only one problem: Amanda hates giving the dog a bath. Luckily, though, Mason loves it. One more problem: he hates walking the dog in the rain. But Amanda loves that! It seems as if all their problems are really solved… for the time being!

Do you think that getting a dog was a good solution to Mason and Amanda's baby problem? Do you think that when something seems like the best of all worlds it usually is, or is it impossible for life to be that perfect?
Comments
Thailand
Egypt
Mauritania
Iran, Islamic Republic Of
Syrian Arab Republic
Venezuela
Brazil
Peru
Iran, Islamic Republic Of
Congo, Democratic Republic Of The
Hungary
Syrian Arab Republic
Turkey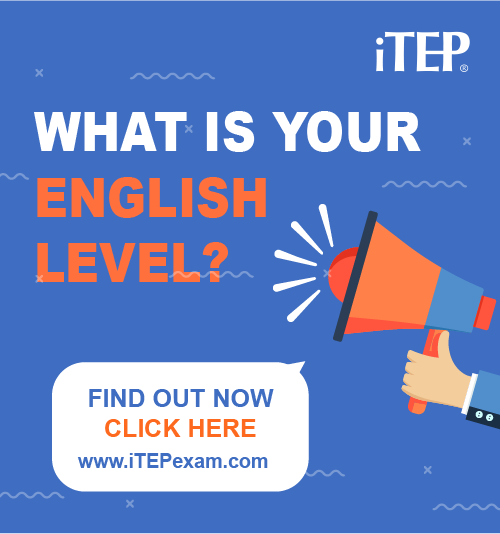 Post Ebaby! lessons on your blog: