Intro
1. Learn Vocabulary
- Learn some new vocabulary before you start the lesson.
Go Super to Listen
2. Read and Prepare
- Read the introduction and prepare to hear the audio.
Go Super to Listen
Let's say you want to ask a friend for a favor. You want to see if she will feed your cat while you go out of town. But you don't want to just ask her right away. You want to get her in the mood to think positively toward you, so she'll say yes. You go over to the friend's house with a nice bottle of wine, and you make sure to tell her how nice she looks today. You're buttering her up, so she will want to do the favor for you.

Adding butter to food makes the food taste better. Butter is also slippery, so if something is covered in butter, it's easier to handle. When you butter someone up, you are trying to make it easier for you to get what you want from them.

You might also butter someone up because you want to impress them. Find out who is doing just that at the office in this work English lesson.
假设你想让朋友帮忙。你想问问她能否在你外出时帮你喂猫。但你又不想立刻问她。你想让她感觉你人不错,这样她就会答应。你带着一瓶不错的红葡萄酒去这位朋友家,并非常肯定地告诉她今天的打扮非常漂亮。你正在奉承她,这样她也会帮你的忙。

向食物里加点黄油,味道会更好。黄油同样很光滑,因此,如果某件东西被黄油覆盖,就更容易处理。当你奉承别人时,是在尝试让你自己更轻松地从别人那里获得你想要的。

你想给他们留下好印象时,可能也会奉承他们。在本节以工作为主题的英语课上,看看办公室里有谁正在这样做。
3. Watch
- Watch the video without reading the dialog.
Dialog
1. Listen and Read
- Listen to the audio and read the dialog at the same time.
2. Study
- Read the dialog again to see how the vocab words are used.
Lily: Hey, Amanda! Good morning! How are you today?

Amanda: Hey, Lily. Good morning.

Lily: Can I take your coat?

Amanda: Sure.

Lily: That outfit is so nice. Is it new?

Amanda: Nope. I wear this, like, every week.

Lily: Oh. Well, it must be your new hairstyle.

Amanda: Nope. Same old hairstyle, Lily.

Lily: Well, do you want some coffee? How about a bagel?

Amanda: I'd love a bagel.

Lily: Cream cheese or butter?

Amanda: Butter sounds good. Thanks. Hey, Jeff. How are those reports coming along?

Jeff: Uh…

Lily: I went ahead and did them. Here they are.

Jeff: You did my report for me?

Amanda: Why'd you do his report?

Lily: Oh, I just had some spare time.

Jeff: Thanks, I guess.

Amanda: Jeff, can you come over here for a second? Did she ask you if she could do that for you?

Jeff: This is the first I'm hearing about it.

Amanda: Yeah. Kind of odd.

Jeff: Yeah. I think she's trying to butter you up.

Amanda: You think so?

Jeff: Yeah. She keeps complimenting you. Maybe she thinks she can get hired on for a full-time position. That kind of thing?

Amanda: Maybe. Now that I think about it, she's been complimenting me all day, and went on and on about this outfit. It's the same old thing.

Jeff: Yeah, you wear it like every week.

Amanda: Thanks, Jeff. That'll be all.
Grammar Point
Go Super to learn "Present Perfect Progressive" from this lesson
Quizzes
Go Super to take Quiz
Lesson MP3
Go Super to download full lesson MP3
The iTEP® test
Sponsored by
Discussion
Go Super to Listen
From the moment Amanda arrives at the office, Lily is complimenting her. She helps Amanda with her coat, and gets her coffee and breakfast, and says nice things about her clothing and her hair. Amanda seems to think this is a little strange.

Amanda doesn't really think something odd is going on, though, until she discovers that Lily has done Jeff's work for him. Lily did some reports without even telling Jeff that she was going to do them. Jeff thinks Lily might be acting this way because she is trying to butter Amanda up. She's trying to impress Amanda, or to get her to do her a favor.

Have you ever tried to butter someone up? Why? What do you think is the best way to get someone to do something for you?
Comments
China
Germany
Peru
Iran, Islamic Republic Of
Ukraine
Egypt
Iran, Islamic Republic Of
Ukraine
Congo, Democratic Republic Of The
Philippines
Antarctica
Iran, Islamic Republic Of
Iran, Islamic Republic Of
Morocco
United Arab Emirates
Bahrain
China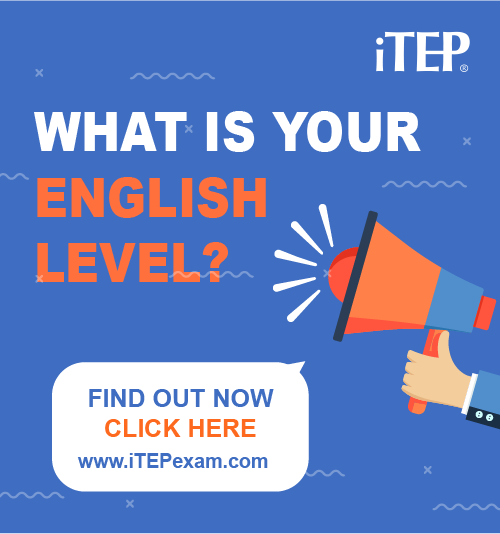 Post Ebaby! lessons on your blog: