Quote
1. Quote
- Listen to the quote and guess what the slang means.
Go Super to Listen
"I don't need it, I don't want it, and I'm stuck with it."
- Actor Harrison Ford on technology (Us Weekly)
Definition
1. Definition
- Study the definition.
Go Super to Listen
attached to, unable to get rid of
2. Use
- Learn how the slang is used.
Go Super to Listen
What are some things that are sticky? There's glue. There's honey, and syrup. There's tar. Some of those things are more difficult to wash off than others. For example, you can usually get glue or honey off with a bit of warm water. But tar? You might really be stuck with it for a long time.

To be stuck with something means that it's with you. It's in your life, and you have no way to get rid of it. You can be stuck with a person, or a thing, or a concept. The expression implies that you would prefer not to have the thing around, but that you have no power to get rid of it.

Harrison Ford feels this way about technology. He's not interested in using it. He doesn't want it at all. But he knows that he can't do anything about its presence in his life. He's stuck with it.

What's something that you feel as if you're stuck with?
Examples
1. Examples
- Hear some example sentences.
Go Super to Listen
"Kelly bought shoes that are too small for her and now she is stuck with them because she lost the receipt. "
"I'm stuck with him as my lab partner all semester."
"We're stuck with this stupid, inefficient car until our lease expires."
Winners
1. Winners
- See who guessed the slang definition correctly.
The iTEP® test
Sponsored by
Comments
Egypt
Japan
United Kingdom
Dominica
Algeria
United States
Turkey
Turkey
China
Japan
Japan
South Korea
United States
Iran, Islamic Republic Of
Congo, Democratic Republic Of The
Congo, Democratic Republic Of The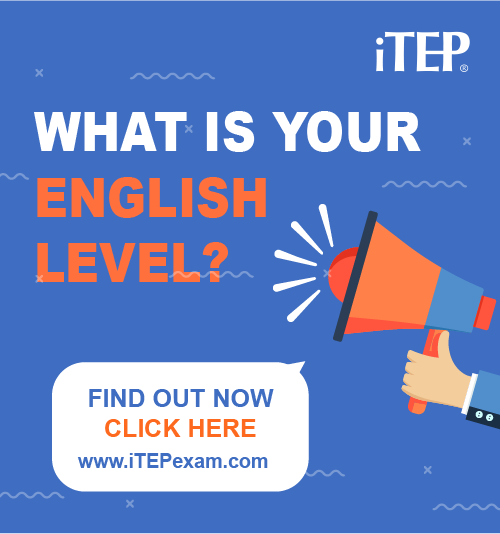 Post Ebaby! lessons on your blog: