Quote
1. Quote
- Listen to the quote and guess what the slang means.
Go Super to Listen
"When I was a teenager, I was an ultra late bloomer, and my mom would say it was a blessing."

Actress Anna Kendrick, talking about growing up
Definition
1. Definition
- Study the definition.
Go Super to Listen
someone who becomes an adult later than others, someone who develops a talent late in life
2. Use
- Learn how the slang is used.
Go Super to Listen
Beautiful flowers come in all shapes and sizes. They also bloom at different times of the year. Daffodils are generally some of the first flowers to arrive after winter. Sometimes, if there is late snow, you'll even see their cheery yellow petals sticking up out of the snow! Other flowers, like roses, don't show up until summer. Just because they're late bloomers doesn't mean they are any less beautiful!

People who are late bloomers develop a special talent later in life. They might not know exactly what they want to do when they are kids, but as they get older, they find out what they're good at. Maybe a late bloomer artist starts painting at age 50 and becomes famous. Or maybe a singer takes voice lessons in her early 20s, then, as a late bloomer, she goes on tour and wins many fans. Like flowers, just because these people are late bloomers doesn't mean they are any less skilled at what they do.

Actress Anna Kendrick said she was a late bloomer growing up. She didn't look attractive early on like some of her friends. But it's obvious that all changed. Now she's famous! It doesn't really matter when you bloom as long as you eventually do what you were meant to do.

Were you a late bloomer, or did you develop your interests and talents early?
Examples
1. Examples
- Hear some example sentences.
Go Super to Listen
"I was a late bloomer when it came to dating. I didn't have my first boyfriend until I was 25."
"Late bloomers sometimes get teased in school for looking younger than their classmates."
"I hope that my brother is a late bloomer. Otherwise, he will be a nerd forever!"
Winners
1. Winners
- See who guessed the slang definition correctly.
The iTEP® test
Sponsored by
Comments
Aruba
Iran, Islamic Republic Of
Iran, Islamic Republic Of
Japan
Congo, Democratic Republic Of The
Iran, Islamic Republic Of
Iran, Islamic Republic Of
Iran, Islamic Republic Of
Egypt
Iran, Islamic Republic Of
Antarctica
Saudi Arabia
China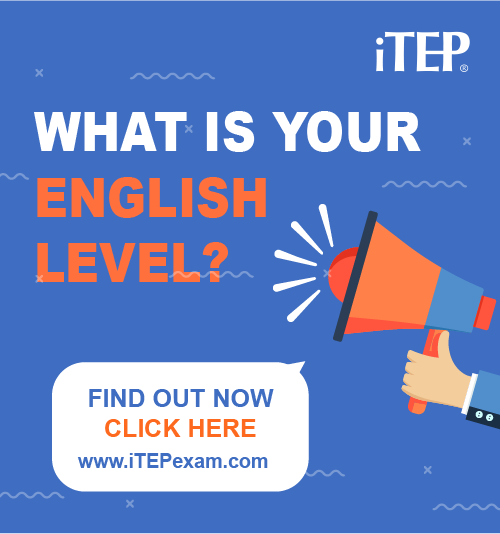 Post Ebaby! lessons on your blog: