Quote
1. Quote
- Listen to the quote and guess what the slang means.
Go Super to Listen
"You have to have confidence. You can't be someone who's so insecure that she's a basket case."

Actress Kate Bosworth, talking about being proud of who you are (BrainyQuote)
Definition
1. Definition
- Study the definition.
Go Super to Listen
person who is very nervous, tired, etc., and is not able to think or act normally
2. Use
- Learn how the slang is used.
Go Super to Listen
Think of the last time you were really nervous or stressed out. Maybe it was the day before a big test or job interview. Perhaps you were taking care of a baby who cried all night and wouldn't go to sleep. Or maybe you were waiting to be picked up for your first date with someone. Can you remember how you were feeling? Probably not too great. In fact, you may have been a basket case.

When you're a basket case, it's hard for you to behave the way you normally do. It's common to do or say strange things when feeling like a basket case because stress can change you. If you're ever lucky enough to meet someone famous, there's a good chance that you'll say something crazy because you're so nervous. Meeting famous people is exciting, but it can also make you a basket case.

Actress Kate Bosworth believes that it's important to be confident, and this is especially true with acting. She'll never get a job in a movie or on TV if she's behaving like a basket case. It's important to show that you know what you're doing and that you're the best there is.

When was the last time you were a basket case? What was stressing you out?
Examples
1. Examples
- Hear some example sentences.
Go Super to Listen
"She was a basket case while waiting to hear if she got into Stanford University."
"What's wrong? You've been a basket case for two days."
"Our poor dog is a basket case when we go on vacation without him."
Winners
1. Winners
- See who guessed the slang definition correctly.
The iTEP® test
Sponsored by
Comments
Burkina Faso
Chile
Iran, Islamic Republic Of
Iran, Islamic Republic Of
Egypt
Pakistan
United States
Turkey
Argentina
Turkey
Pakistan
Sri Lanka
Poland
Japan
Argentina
Argentina
Russian Federation
Tanzania, United Republic Of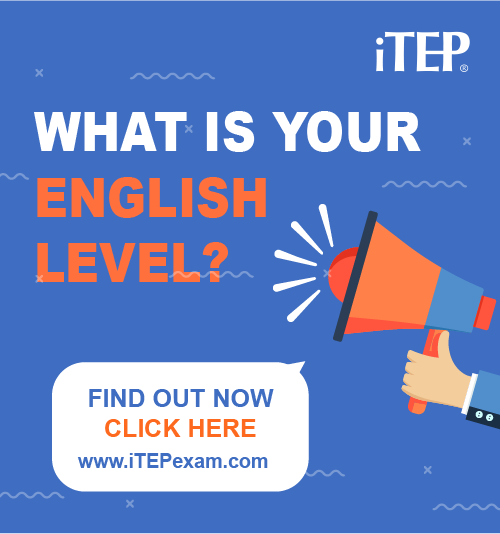 Post Ebaby! lessons on your blog: