Quote
1. Quote
- Listen to the quote and guess what the slang means.
Go Super to Listen
Being a mother is awesome, it makes you feel awesome. You do a lot in a day, and you're just like "drop the mic" every day.
—Singer Kelly Clarkson, speaking about motherhood (Buzzfeed.com)
Definition
1. Definition
- Study the definition.
Go Super to Listen
used when someone ends a conversation or performance in a definitive way
2. Use
- Learn how the slang is used.
Go Super to Listen
Have you ever done or said something so impressive that you wanted to stop and walk away right then? Maybe, you were debating an issue in class and made a really amazing point that stopped your opponent cold. Perhaps, you channeled your inner Beyoncé and hit every note in a song. Moments like this are called mic drop moments… moments that are so amazing that they define or end an argument or performance. The term mic drop comes from the musical world. In the past, some R&B artists would drop the microphone at the end of a very good performance. Now, we also use the term to refer to public speaking and just doing a great job at something. If you look on YouTube, you may even see Barack Obama drop the microphone after one of his speeches!

Singer Kelly Clarkson just had another child, and she thinks that every day is a mic drop moment for a mother. At the end of the day, she has worked so hard and done such an awesome job that she feels like dropping the mic.

Can you think of a mic drop moment from your life?
Examples
1. Examples
- Hear some example sentences.
Go Super to Listen
"I'm so proud of this essay I wrote. After I turned it in, I was like, 'mic drop!'"
"Nicki Minaj dropped the mic after her last song."
"I couldn't think of any way to argue with the last point he made. It was a total mic drop."
Winners
1. Winners
- See who guessed the slang definition correctly.
The iTEP® test
Sponsored by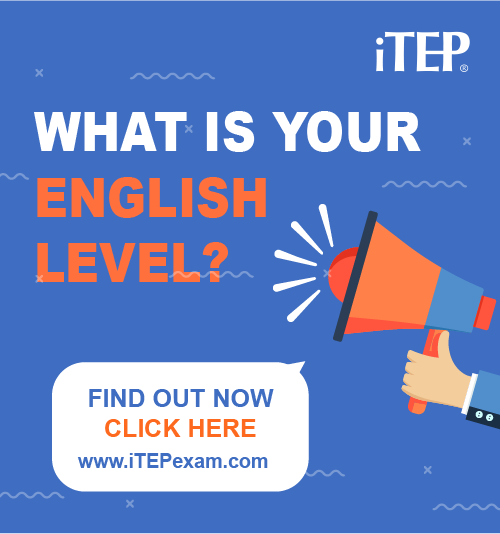 Post Ebaby! lessons on your blog: