Quote
1. Quote
- Listen to the quote and guess what the slang means.
Go Super to Listen
"One of the things when we first started talking about making the show was whether this was something that could be plausible. I love it, but is this something the public is going to buy into?"

—Actor Elisabeth Moss, speaking about being on a new show, The Handmaid's Tale (Time)
Definition
1. Definition
- Study the definition.
Go Super to Listen
believe; be invested in
2. Use
- Learn how the slang is used.
Go Super to Listen
There are a lot of wild stories out there. Maybe, you like lots of fantasy stories about wizarding school or wars between humans and apes. Or maybe, you like fiction that feels real, a made-up story with no magic. What about all the everyday stories from commercials? You know, when they tell us that our lives were miserable before this new dish soap! Wild stories, in many forms, are everywhere.

All stories can feel larger than life. They can be surprising, weird, or intense. But no one will ever pay attention to a story if you can't buy into it. If you buy into something, you are invested. You believe what you hear and you want to hear more.

Elisabeth Moss is the main character in the new TV Show, The Handmaid's Tale. It is a show about a dystopian future. In this future, many women can't have children because of disease and pollution. An evil, totalitarian government controls the lives of the women who can give birth. Elisabeth Moss was afraid people wouldn't watch the show because it did not seem real. But she was wrong… many people think the show is like our world right now. They have bought in and want to keep watching.

Can you buy into a dystopian future? What can you buy into?
Examples
1. Examples
- Hear some example sentences.
Go Super to Listen
"I don't buy into the idea that there are no ghosts. I've seen one!"
"Commercials want everyone to buy into their messages."
"There are some lies I just can't buy into, even if they sound convincing."
Winners
1. Winners
- See who guessed the slang definition correctly.
The iTEP® test
Sponsored by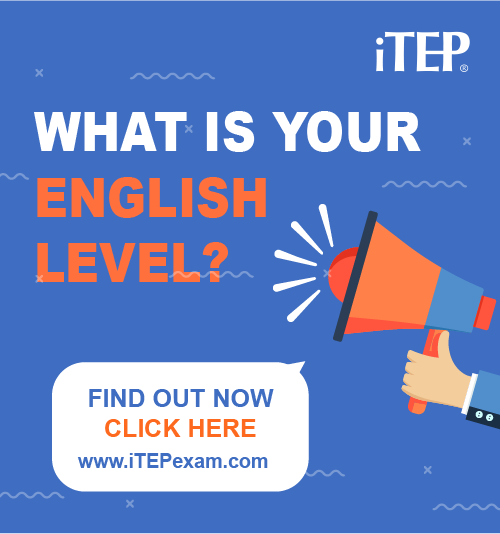 Post Ebaby! lessons on your blog: