Quote
1. Quote
- Listen to the quote and guess what the slang means.
Go Super to Listen
"Blossoming, a beautiful thing that happens in springtime."

—Ebaby!'s Andy, speaking about new growth
2. Video
- Watch the video before learning the definition.
Definition
1. Definition
- Study the definition.
Go Super to Listen
get better; improve; grow
2. Use
- Learn how the slang is used.
Go Super to Listen
Warm spring air is a beautiful thing! It gets us excited for good weather. Everywhere, flowers are beginning to grow and blossom. In fact, we often have fresh, new ideas blossoming in our minds during the spring, too. Read Andy's quotation, and then tell us if you have any new ideas blossoming right now.

"Hey, everybody! Andy here. And it looks like, with spring, the flowers are finally starting to blossom. These little roses are looking pretty good. Now, here's the thing with the word blossom: It's something both flowers and, let's say, ideas can do. For instance, you could have an idea blossom out of nowhere. When something blossoms, it means that it's growing or that it's coming into itself. Blossoming, a beautiful thing that happens in springtime."

Check out more videos by the English, baby! team on our Instagram page.
Examples
1. Examples
- Hear some example sentences.
Go Super to Listen
"Ian wasn't always a great piano player, but a few years ago, he just blossomed into this great musician."
"I love to smell the cherry trees when they blossom in the spring."
"Wow! Your band is really blossoming. You're playing every week!"
Winners
1. Winners
- See who guessed the slang definition correctly.
The iTEP® test
Sponsored by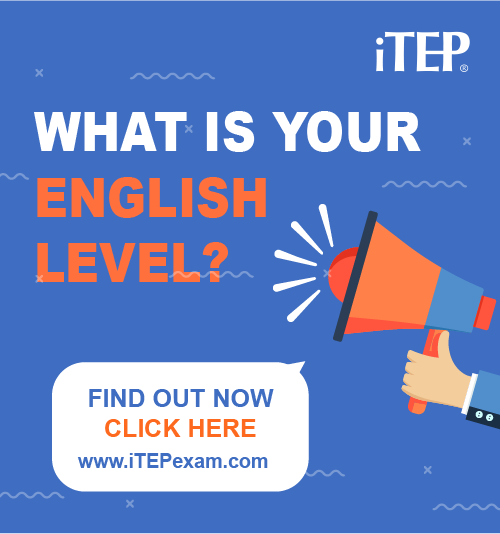 Post Ebaby! lessons on your blog: