Quote
1. Quote
- Listen to the quote and guess what the slang means.
Go Super to Listen
"I wanted to encourage you guys to hang in there when it comes to speaking English because English is a hard language."

—Ebaby!'s Kat, speaking about being patient
2. Video
- Watch the video before learning the definition.
Definition
1. Definition
- Study the definition.
Go Super to Listen
keep trying, don't give up hope
2. Use
- Learn how the slang is used.
Go Super to Listen
Today, Kat wants to give encouragement to all students of English! She knows that English can be a crazy language, but it's also an amazing tool for making friends and getting a good job. She wants you to hang in there and not give up!

When you hang in there, you keep working and trying even when things are hard. You remember to be patient, especially with yourself! When did you need to hang in there? How do you remember to be patient?

Check out more videos by the English, baby! team on our Instagram page.
Examples
1. Examples
- Hear some example sentences.
Go Super to Listen
"I know things are hard right now, but hang in there. It will get better."
"My calculus class is so hard! My parents want me to hang in there, but I don't know if I can do it."
"In a relationship, it's hard to know when to hang in there and when to call it quits."
Winners
1. Winners
- See who guessed the slang definition correctly.
The iTEP® test
Sponsored by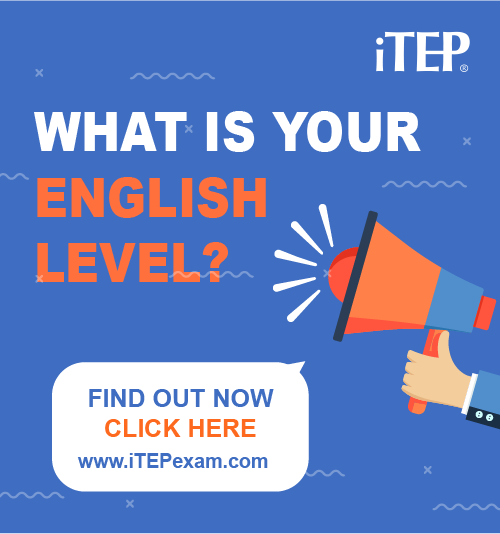 Post Ebaby! lessons on your blog: