Intro
1. Learn Vocabulary
- Learn some new vocabulary before you start the lesson.
2. Read and Prepare
- Read the introduction and prepare to hear the audio.
Daredevil is another entry into the group of action movies based on comic books. In the past few years, we've seen many such movies, like Batman, The Crow, X-MEN and Spiderman. Most of these movies have been extremely popular because they appeal to people of all ages. Millions of people have gone to see their special effects and interesting characters.
Miguel recently saw Daredevil, but he's not overly enthusiastic about it. In fact, he didn't seem to like it at all. Listen in to his conversation with Josh to hear his complaints.
Dialog
1. Listen and Read
- Listen to the audio and read the dialog at the same time.
2. Study
- Read the dialog again to see how the vocab words are used.
Josh: Miguel, who's in that Daredevil movie? Didn't you go see that?
Miguel: Yeah, actually I just saw it and the cast is really good. Like, it has Ben Affleck and Jennifer Garner, and she's hot, and, uh, that crazy Irish guy Colin Farrell.
Josh: Oh yeah, I like him.
Miguel: He was definitely the best character, but the rest of the movie was not good at all.
Josh: Was it just like the script was bad, or it, like, it was boring, or it looked bad, or what was it?
Miguel: You know, it's just one of those things where they just didn't do a good job. Like, the script was bad. There were so many cheesy lines, and like, the special effects were not impressive at all. It was, in a way, kind of a rip-off of Spiderman I thought.
Josh: I mean, I would think for a movie that's made from a comic book, you, you'd expect, like, really big, great special effects, right?
Miguel: Well, it seems like it's almost hard to, like, do great special effects these days. Since, like, The Matrix and stuff, it's just… nothing really blows you away anymore, you know?
Josh: Yeah. I mean, movies like that set the bar pretty high.
Miguel: Yeah, and if you don't have great characters, or, you know, uh, decent lines ever, then I don't… it's just tough to make a really good movie.
Josh: Yeah. Even if your special effects were perfect, you gotta have good acting and good, a good script, or it's not gonna be an exciting movie.
Miguel: Right. Yeah, so anyway, I would just say avoid it at all costs, unless, you know you're totally bored out of your mind and it's on TV or something.
Josh: Alright.
Quizzes
Go Super to take Quiz
Lesson MP3
Go Super to download full lesson MP3
The iTEP® test
Sponsored by
Discussion
I didn't see Daredevil, and after hearing Miguel's comments I'm glad I didn't. I'm just not big on the comic book movies. I did like the original Batman movie with Jack Nicholson as The Joker, but since then the only one I thought was decent was Spiderman. However, I am interested in seeing The Incredible Hulk, because it's directed by Ang Lee who is an extremely talented filmmaker.
Although Miguel didn't like Daredevil, it did get some good reviews by movie critics. So, if you're a fan of Ben Affleck, Jennifer Garner and/or Colin Farrell it might be worth checking out.
See you at the movies!
Anna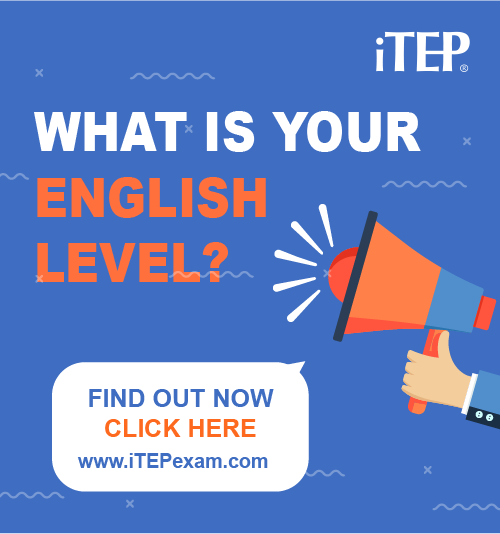 Post Ebaby! lessons on your blog: