Intro
1. Learn Vocabulary
- Learn some new vocabulary before you start the lesson.
Go Super to Listen
2. Read and Prepare
- Read the introduction and prepare to hear the audio.
Go Super to Listen
Devan, Marni and Ella all work together and are friends. After discussing their professional success and the glass ceiling, they decided to have a girls' night out. It's just going to be three women out having fun with no men. Who cares if the guys feel left out?

The girls all have their party dresses on and are ready walk into the club. But someone forgot something important. See if this girls' night out can get in the bar.
德凡、玛尼和艾拉三人既是同事,又是好友。在聊完各自的职业成功和职场限制的话题后,她们决定体验一下夜生活的激情。三位女士计划感受一下没有男士陪伴时的纯粹女生乐趣。才不去管男人们是否受到了冷落呢!
女孩们全都穿上派对服装准备前往俱乐部。但有人忘记了一件重要事情。看看这些夜晚出去寻欢的女孩们是否能够进入酒吧。
3. Watch
- Watch the video without reading the dialog.
Dialog
1. Listen and Read
- Listen to the audio and read the dialog at the same time.
2. Study
- Read the dialog again to see how the vocab words are used.
Ella: Oh my gosh, I am so excited for our girls' night out! This is awesome!

Marni: Yeah. Isn't it so much more fun with just the girls?

Devan: Definitely!

Ella: You know, I love just hanging out with just the girls. Talking, chit-chatting, having some cocktails, going to the club...This is amazing.

Devan: Cocktails! Oh my God, I forgot my ID. I can't get into this club without my ID. I can't order drinks without my ID. What am I gonna do?

Jason: I'm so glad I found you. You left this at home.

Devan: My ID! Thank you!

Marni: Wow, what an incredible boyfriend.

Jason: I was worried you wouldn't be able to have a fun girls' night out.

Devan: Honey, you're really sweaty. Did you run all the way here?

Jason: Yeah, I thought it was important to get you your ID, you know?

Marni: My God. Jason, that is so sweet of you.

Devan: Thanks, sweetie.

Jason: You're welcome. Call me when you're done, and I'll come get you and when you get home we can have a snack and snuggle.

Devan: Yeah! OK, I love you. Oh, honey? Can you fold my laundry tonight? I don't want them to get wrinkly.

Jason: You got it.

Devan: Thank you! Love you!

Jason: Love you more.

Devan: Love you more!

Marni: Wow…

Ella: I can't believe that! I mean, I could never get Jeff to get off of the couch and then hand me something, let alone run across the city and give me my ID.

Devan: I know. He's pretty perfect. I'm actually kind of hoping he's going to ask me to marry him.

Marni: Oh my gosh! Devan, that is huge! So have you talked about it?

Ella: I mean, have you gone ring shopping or anything?

Devan: Whoa, whoa, we're not that far yet. I just…you know, I'm fantasizing right now.

Ella: You gotta plant the seed. You've got to plant that seed.

Marni: You should really get him thinking about it.

Devan: Really?

Ella: Yeah. Totally.

Devan: I'll start thinking about that, but for tonight, let's just go have a fun girls' night, OK?

Marni: Yes. I mean, who knows how many more of these we're going to have, right? You could be a married woman soon.

Devan: OK, let's go.

Ella: OK.
Grammar Point
Go Super to learn "Modal Verbs" from this lesson
Quizzes
Go Super to take Quiz
Lesson MP3
Go Super to download full lesson MP3
The iTEP® test
Sponsored by
Discussion
Go Super to Listen
Devan, Marni and Ella are all dressed up and ready to party. They're excited that it will just be the three of them that night. They're having a girls' night out with no men around. But Devan forgot her ID! They won't let her into the bar without it.

Just then, Devan's boyfriend, Jason, runs up and gives her the ID. He is sweaty because he ran a long way to get it to her. He wanted to make sure she had a fun girls' night out.

Devan's friends are impressed. They think Jason is a good boyfriend. Ella says her boyfriend would never do something like that. Devan says she hopes Jason will ask her to marry him.

Ella says that Devan needs to plant the seed with Jason. She needs to hint that she wants to get married. But Devan doesn't want to worry about that right now. She just wants to have a fun girls' night out.
Have you (or your wife or girlfriend) ever been on a girls' night out? Where do you like to go with your friends?
Comments
Iran, Islamic Republic Of
Indonesia
Iran, Islamic Republic Of
Iran, Islamic Republic Of
Iran, Islamic Republic Of
Iran, Islamic Republic Of
Japan
Australia
Colombia
China
China
Italy
Italy
Turkey
Poland
Belarus
Syrian Arab Republic
Saudi Arabia
Oman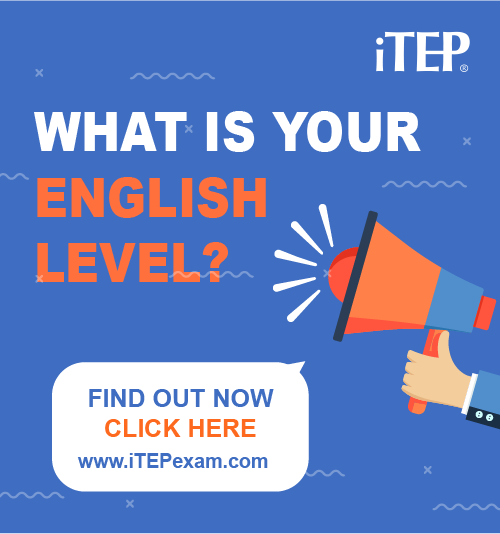 Post Ebaby! lessons on your blog: