Quote
1. Quote
- Listen to the quote and guess what the slang means.
Go Super to Listen
"She's just so loving, caring, and genuine. It just blows me away how amazing she is."

- Singer Robin Thicke talking about his wife. (Us Weekly)
"她是如此深情、体贴和真诚。她完美得令我震惊。"
—歌手罗宾·西克 (Robin Thicke) 谈到他的妻子时深情道来。(《美国周刊》)
Definition
1. Definition
- Study the definition.
Go Super to Listen
amaze; really impress or annoy; astound
2. Use
- Learn how the slang is used.
Go Super to Listen
The R & B singer Robin Thicke blows his fans away with his music. But his wife blows him away just by being herself.

When the wind is very strong, it can carry things off, or blow them away. For example, on a windy day, you might have to worry about your hat blowing away. But the expression blow away also has another meaning. If something blows a person away, it probably doesn't carry him off. It impresses or amazes him. Robin's wife amazes him with how amazing she is!

There are many other expressions that use the verb blow. When something blows over, it becomes less strong or goes away, as in, "Her anger blew over after a couple days." And to blow through means to pass through or complete something very quickly, as in, "I blew through the novel I was reading in three days."

Robin is blown away by how loving and genuine his wife is. What qualities blow you away in a person? Who in your life blows you away?
Examples
1. Examples
- Hear some example sentences.
Go Super to Listen
"I didn't expect to like Avatar, but it actually blew me away."
"I was blown away by how awesome the concert was."
"Sam can't believe he's about to graduate college. It blows him away."
Winners
1. Winners
- See who guessed the slang definition correctly.
The iTEP® test
Sponsored by
Comments
Colombia
Germany
Saudi Arabia
Syrian Arab Republic
Indonesia
Egypt
China
China
Morocco
Russian Federation
China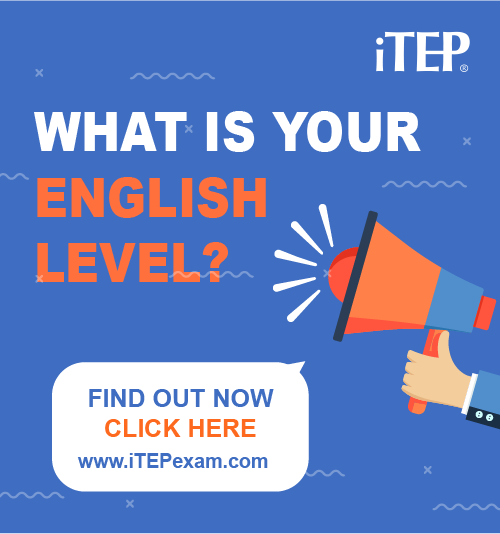 Post Ebaby! lessons on your blog: