Intro
1. Learn Vocabulary
- Learn some new vocabulary before you start the lesson.
Go Super to Listen
2. Read and Prepare
- Read the introduction and prepare to hear the audio.
Go Super to Listen
Not everyone needs to know everything. Privacy is important. Timing is important, too. It's best to deliver big news at the right time, and sometimes that means keeping things under wraps for a while.

When you keep something under wraps, you keep it a secret. You don't tell many people, and those you do tell, you ask not to tell anyone else. You might say, "We are keeping this news under wraps for a while."

Marni has a secret, but it isn't one she can keep under wraps much longer. At least, not without some bigger clothes.
并不是每个人都需要知道一切。隐私很重要。时机选择同样重要。在合适的时间宣布重大消息是最好不过的,这就意味着,有时要将事情保密一段时间。

当你不公开某件事时,便将其作为秘密进行保守。你不会告诉很多人,而对于你向其透露的那些人,你也会要求他们不要告诉其他人。你可能会说:"我们要将这个消息保密一段时间。"

玛尼有个秘密,但她没有办法将这个秘密保守太长时间。至少,无法做到绝对保密。
3. Watch
- Watch the video without reading the dialog.
Dialog
1. Listen and Read
- Listen to the audio and read the dialog at the same time.
2. Study
- Read the dialog again to see how the vocab words are used.
Marni: Oh! Um, hey, Jeff, would you mind picking up this pen?

Jeff: Uh, you mean that one?

Marni: Yeah, I just, I can't quite reach it, and I just don't feel like getting up. Please?

Jeff: Yeah, OK.

Marni: Thank you. Actually, you know, while you're up, if you wouldn't mind, I'd love a snack. Something from the vending machine, just any old junk food will do.

Jeff: OK. Alright.

Marni: Thanks. OK. Oh man, why does the bathroom have to be so far away?

Dale: OK that's it, Marni! I can't keep my feelings under wraps any longer. You have let yourself go, and honestly, I think I should be the one to tell you this.

Marni: Let myself go? What are you talking about?

Dale: Every week you're getting bigger and bigger and it's getting harder for you. I can see it. It's right there! I can tell. I can tell.

Marni: Look, I appreciate your concern, but I'm not letting myself go, OK?

Dale: It's harder for you to get up. You've been asking for junk food, and we just finished lunch! I'm serious. What's up with the belly?

Marni: Alright. I'm not getting fat, I'm just…I'm pregnant.

Jeff: Wait. What?

Dale: Yeah! She's pregnant! Isn't that great?

Jeff: Wait, she's what? She's…Uh…Who's the father?

Marni: Jeez, can't anyone have a private life in this company? Look, guys, I'd rather not say who the father is right now. I want to keep that under wraps a little while longer. But, you know, everything's great. It's not going to affect the company in any way. If you'll excuse me, I really need to go to the bathroom now, OK?

Dale: She's pregnant, she's pregnant!

Jeff: She's…She's pregnant?

Dale: Yeah! But I wonder why she doesn't tell us who the father is?

Jeff: Um…

Dale: I wonder.

Jeff: Dale?

Dale: Yeah?

Jeff: Do you remember my lost weekend? The one where I had dental surgery and blacked out? I can't remember anything. What if the father is…what if I'm the father?

Dale: What if you're the father? That's right! Congrats bud! Oh, now we really can't keep this under wraps. Alright, who can I tell?
Grammar Point
Go Super to learn "Verbs with "-ing"" from this lesson
Quizzes
Go Super to take Quiz
Lesson MP3
Go Super to download full lesson MP3
The iTEP® test
Sponsored by
Discussion
Go Super to Listen
Marni drops her pen while sitting on the couch. She asks Jeff to pick it up for her, and then asks him to go get her a snack.

When Jeff leaves, Dale tells Marni he thinks she has a weight problem. Marni tells him that she isn't fat, she is pregnant! She had hoped to keep it under wraps for a while longer.

Jeff overhears this and asks Marni who the father of her baby is, but she won't tell. Dale wonders why Marni would want to keep the identity of the baby's father under wraps. Jeff asks Dale if he remembers the weekend he had dental surgery and can't remember anything, and wonders if he could be the father and just not remember.

Were you surprised to learn Marni is pregnant? Who do you think the father is?
Comments
China
Morocco
Egypt
Morocco
Syrian Arab Republic
Bulgaria
China
Italy
Belarus
Italy
Palestinian Territory, Occupied
Italy
Antarctica
Argentina
Japan
India
Belarus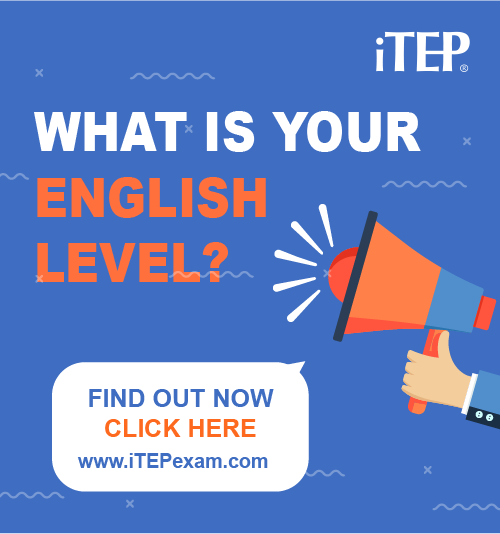 Post Ebaby! lessons on your blog: