简体
Standardized Tests
标准化测试
Intro
1. Learn Vocabulary
- Learn some new vocabulary before you start the lesson.
Go Super to Listen
2. Read and Prepare
- Read the introduction and prepare to hear the audio.
Go Super to Listen
Taking a test is always a challenge, whether it's a test your teacher wrote for her class, or a standardized test that thousands of people will take. Some tests, such as those that qualify you for school or a profession, can be the most nerve-wracking. A standardized test is one that is created and scored the same way for a large group of people.

Schools and organizations use standardized tests to compare individuals and establish their level of knowledge about a topic. Some famous standardized tests are the TOEFL and the SAT. Standardized tests can be useful for admissions, but some teachers believe focusing too much on preparing for them is not the best way to help people learn. Find out what Mason and Jason think.
参加测试始终是种挑战,无论是老师出的班级测验题,还是数千人将参加的标准化测试都是如此。某些测试,例如学业或专业资格测试可能最令人紧张。标准化测试是针对广大人群,以相同方式进行管理并评分的测试。
学校和组织使用标准化测试比较个体间的优劣,并确定他们就某一课题的知识水平。一些著名的标准化测试有 TOEFL 和 SAT。标准化测试可能会对招生有所帮助,但一些老师认为,过于注重准备标准化测试并不是帮助人们学习的最佳方法。看看梅森和詹森是如何认为的。
Dialog
1. Listen and Read
- Listen to the audio and read the dialog at the same time.
2. Study
- Read the dialog again to see how the vocab words are used.
Mason: Jason, you're in the educational sort of profession.

Jason: Yeah.

Mason: My wife just had to do a bunch of tests for grad school and stuff, and I get super bummed out about the idea of standardized testing.

Jason: Really? I mean, you need some way of comparing all these people objectively. I mean, you're a school, and you have ten thousand applicants and you can only admit a thousand of them. How are you going to evaluate those ten thousand people, if you can't put a number on them?

Mason: Ah…. subjectively? The negative effect of these sort of objective standards that we create I think are actually worse, because it then becomes the thing that people are focusing on. Like, for example, there was the kid in class who always asked how many points something was worth, rather than caring about the knowledge that was happening. Everything about that, in the long run, feels bad to me.

Jason: I see. So you think maybe standardized tests ultimately decrease the quality of whatever it is that they're supposed to be detecting.

Mason: I'd say that, yes, overall, my stance: standardized tests lower the quality of education and learning in the pursuit of an easy way to hold up apples to apples.

Jason: I guess I can see that point, but from a logistical point of view…

Mason: It's a nightmare.

Jason: The idea of just interviewing ten thousand people, with no numbers attached, sounds really hard.

Mason: Touche.
Grammar Point
Go Super to learn "Adverbs" from this lesson
Quizzes
Go Super to take Quiz
Lesson MP3
Go Super to download full lesson MP3
The iTEP® test
Sponsored by
Discussion
Go Super to Listen
Mason knows that Jason works in education, so he wants to get Jason's opinion on a controversial topic: standardized tests. Mason really doesn't like them.

Jason, on the other hand, thinks that schools need a way to sort through thousands of applicants. Standardized tests create a "standard," in the form of test scores, that schools can use to compare people.

Mason knows that's true, but he still thinks that the tests have a negative effect. For example, students might try to just learn how to succeed on a test. They might not pursue deeper knowledge about a topic. He thinks they lower the overall quality of education.

Jason gets Mason's point, but he still thinks the efficiency of standardized tests makes them worthwhile. Mason can't argue with that.

Do you think standardized tests are good or bad for education? Do you like or dislike taking these tests? What are some strategies you use when you take them?
Comments
Egypt
Hong Kong
Russian Federation
Iran, Islamic Republic Of
Morocco
China
Iran, Islamic Republic Of
Palestinian Territory, Occupied
Ukraine
Argentina
Mali
Saudi Arabia
Brazil
India
Mexico
Turkey
Ukraine
Russian Federation
Pakistan
Brazil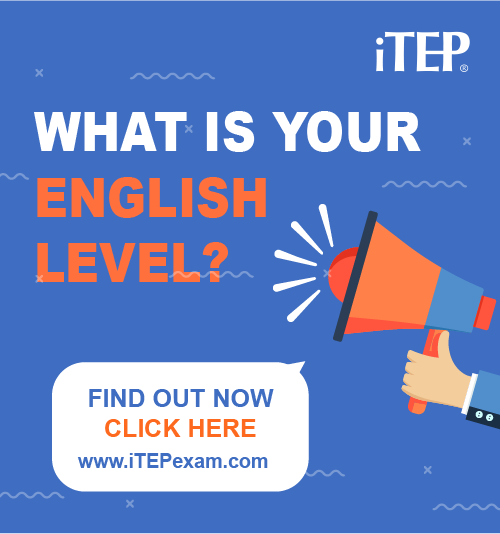 Post Ebaby! lessons on your blog: