Intro
1. Learn Vocabulary
- Learn some new vocabulary before you start the lesson.
Go Super to Listen
2. Read and Prepare
- Read the introduction and prepare to hear the audio.
Go Super to Listen
Taking a train, riding the bus or subway, driving a car, walking, and cycling are the transportation options that people in land-locked areas or areas with a lot of bridges have. However, for people that live in areas surrounded by water, another option may exist: ferries! A ferry is a large boat, or vessel, that transports people and maybe even their cars or bicycles across short distances in the water.

For those people who rarely get to take a ferry, it may be an exciting adventure to get on board the large vessel and sail majestically down the sea, river, or lake. On the other hand, for those people who rely on ferries for their daily transportation, taking the ferry may lose its charm after a while. For some people though, taking a ferry will never get old. What do you think about taking the ferry? Join Sara and Marni's discussion on taking the ferry in this English lesson.
乘火车、坐公交或地铁、开车、步行和骑自行车,这些是内陆地区或有大量桥梁设施地区的居民可选择的出行方式。但在四周被水环绕的地区,居民们会有另一种出行选择:渡轮!渡轮是一种大型船舶,可以在水中短途载送人甚至汽车或自行车。

对于很少乘坐渡轮的人来说,登上这样的大船,威风凛凛地驶向大海、江河或湖泊,可能会是一段激动人心的旅程。相反,那些以渡轮为日常出行工具的人,没多久便体会不到渡轮的魅力了。不过也有人认为,乘坐渡轮永远不会乏味。你对乘坐渡轮怎么看?在本节英语课上,加入萨拉和玛尼关于乘坐渡轮的讨论。
Dialog
1. Listen and Read
- Listen to the audio and read the dialog at the same time.
2. Study
- Read the dialog again to see how the vocab words are used.
Marni: Sara, the other day I had to take a ferry to where I was going, and it was so amazing. I haven't taken a ferry in so long. It was great.

Sara: What did you like about it?

Marni: Well, first of all you get to drive on this giant vessel. And then you're moving slowly, cause I get kinda seasick, so you're moving super slowly, and it was just very majestic and, I don't know, it was a lot of fun.

Sara: I think it's really cool that some people actually use ferries to commute to work.

Marni: Wow. Yeah, I hadn't thought about it that way. I think if you were commuting it might lose it's charm, and it's kinda slow, so it might feel like it takes awhile, but if you're just going for a scenic ride, it's pretty majestic.

Sara: I guess it could get kind of old, but you know, you get dressed for work, and you walk out to the end of the dock, so you're waiting along the river, or the body of water for the ferry to come. It just seems like a really lovely way to start your day.

Marni: I hadn't really thought about it that way. You're right. It does sound kinda nice. Maybe I'll try to get a job where I have to take a ferry to work.
Grammar Point
Go Super to learn "Present Perfect Tense" from this lesson
Quizzes
Go Super to take Quiz
Lesson MP3
Go Super to download full lesson MP3
The iTEP® test
Sponsored by
Discussion
Go Super to Listen
Marni recently took a ferry for the first time in awhile. She loved being out on the water in a giant vessel. She's glad that ferries move slowly, because she gets seasick.

Sara likes ferries, too. She thinks it would be very cool to commute to work on a ferry. It might get old just like all forms of transportation, but it might not. It might just be a lovely experience every day.

Marni thinks that's such a great idea that she might try to get a new job where she can take a ferry to work.

Have you ever taken a ferry? Do you like ferries? How do you commute to work?
Comments
Japan
China
Canada
Japan
Egypt
Morocco
Germany
Argentina
Iraq
Poland
Iran, Islamic Republic Of
Iran, Islamic Republic Of
Iran, Islamic Republic Of
Saudi Arabia
Bahrain
Germany
Bahrain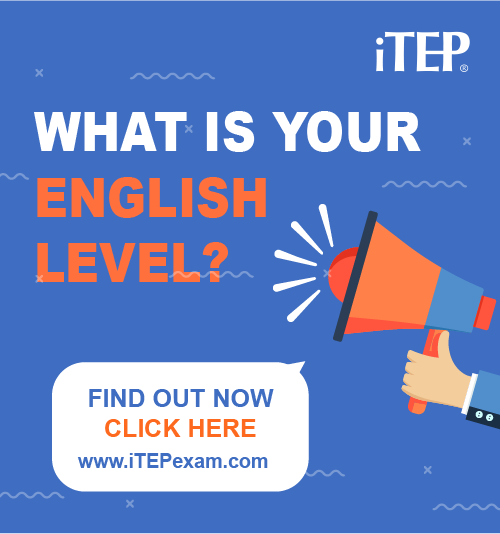 Post Ebaby! lessons on your blog: