Get One's Ducks in a Row
Intro
1. Learn Vocabulary
- Learn some new vocabulary before you start the lesson.
Go Super to Listen
2. Read and Prepare
- Read the introduction and prepare to hear the audio.
Go Super to Listen
Have you ever seen a family of ducks? When ducklings follow their mother, they often walk behind her in a line. This way, the mother duck can turn around and see each of her children. She knows that her babies are safe when she can see them all together. She can also tell her ducklings what's happening and where they're going.

Humans like to feel the same way. We want to know that our families are close and safe. We want to know that we will have our jobs every morning, that we'll have enough money to buy food and clothing, and that we can come home to a dry, warm house. Just like mother ducks, we humans want to feel like we know everything that's going on and that everything's OK.

If someone tells you that she wants to get her ducks in a row, she's saying that she wants to figure out what's happening in her life and where her life is going. She wants to be able to look at the people and activities in her life and know that they're all going to the same place together, much like a line of ducklings.

Amanda really hopes to get her ducks in a row with Marni's help. Learn more about her plans in today's English lesson.
3. Watch
- Watch the video without reading the dialog.
Dialog
1. Listen and Read
- Listen to the audio and read the dialog at the same time.
2. Study
- Read the dialog again to see how the vocab words are used.
Amanda: So, Marni. I've been thinking.

Marni: Yes?

Amanda: When the baby comes, I'm not really going to be able to come into the office for day-to-day stuff.

Marni: Yeah, that's true. I mean, you're going to be so preoccupied. And sleep-deprived.

Amanda: Right. So, I've been realizing that I should probably get my ducks in a row. I mean, I need AmericanDreamD8.com to be in good hands, so it doesn't fall apart in my absence.

Marni: That's true. So, what are you thinking?

Amanda: Well, I was thinking you're the one for the job.

Marni: What? Me?

Amanda: Yup.

Marni: But what about Lily? Or Mason? Or Jeff, even?

Amanda: You know, Lily's so new. She's smart, but she doesn't have the history that you do.

Marni: That's true.

Amanda: And Mason? Come on, Mason? I love him to death, but he's just not boss material.

Marni: OK, well, then what about Jeff?

Amanda: Jeff. Talk about preoccupied. He's so involved in dating right now, I'm pretty sure he wouldn't want work to get in the way of his romantic life.

Marni: I'm so flattered, Amanda.

Amanda: Well, you're organized, so I know you won't forget about any of the details. And you're tactful. There won't be any problems with clients. And most importantly, you've been here, and you understand what I'm going through, and whoever takes this position needs to be in my corner.

Marni: Well, I'm definitely in your corner. There's no question about that.

Amanda: Well, then what do you say?

Marni: I don't know. I have to think about it. I mean, one of the things I love about my job is the flexibility. I mean, I get to be with Dawn, and I just don't know if I'm ready to give up that freedom.

Amanda: I tell you what: You can bring your daughter into the office whenever you want or need. And I will pay you more because you're doing my job. Does that seem fair?

Marni: Uh, wow. Yes! I guess you'll do anything to get your ducks in a row. OK. Let me talk to John. Let me sleep on it, and I'll give you an answer in the morning. Is that OK?

Amanda: Of course it is.

Marni: OK. I'm actually going to call John.

Amanda: Right now?

Marni: Yeah. Hey! Hey. Yeah, it's me. Amanda just gave me a pretty interesting offer. We should talk about it. OK. Bye.
Grammar Point
Go Super to learn "Present Perfect Progressive" from this lesson
Quizzes
Go Super to take Quiz
Lesson MP3
Go Super to download full lesson MP3
The iTEP® test
Sponsored by
Discussion
Go Super to Listen
Marni can't believe what she's hearing. Amanda wants Marni to do Amanda's job while she's away with her new baby. She knows that Marni can do it, and she's certain that Marni's the best person for the job. Marni's been working at AmericanDreamD8.com for a long time, and she understands what the company is all about.

The offer surprises Marni in a big way. She wonders why Amanda isn't asking Jeff, Mason or Lily to do it instead, but Amanda lists many reasons for her choice and they do make sense. Marni loves that the job she has now gives her flexibility to spend a lot of time with her daughter Dawn. Amanda will do anything to get Marni to say yes, so she tells Marni to bring Dawn to the office whenever she wants.

It's a big change, but Amanda will pay Marni more money, too. Marni calls her husband John to tell him what Amanda is offering and to ask him for his opinion.

Do you think Marni will take the job? Is she the best person to be running the company? Why or why not?
Comments
Ecuador
Germany
Argentina
Pakistan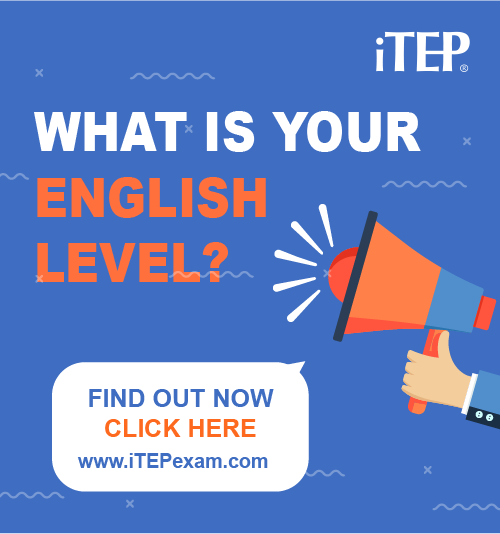 Post Ebaby! lessons on your blog: