Quote
1. Quote
- Listen to the quote and guess what the slang means.
Go Super to Listen
I give myself a pep talk and visualize the routine. I tell myself: "I can do this, let's go!"

—Olympic Athlete Gabby Douglas, speaking about how she prepares for a competition (popsugar.com)
Definition
1. Definition
- Study the definition.
Go Super to Listen
short speech to encourage someone
2. Use
- Learn how the slang is used.
Go Super to Listen
Sometimes, we can all use a little bit of encouragement. Life is stressful. It can be difficult to believe in ourselves when we're under pressure. You might be nervous about an important exam or a job interview. Your sports team might be about to play an important game. Or you might just being struggling to get out of bed in the morning! At times like this, we need something to make us feel better. We need a pep talk.

A pep talk is a speech or conversation that makes us feel better. For example, you might give your friend a pep talk if she is sad about breaking up with her boyfriend. Your parents might give you a pep talk if you are nervous about school. If you play a sport, your coach might give the team a pep talk before a big game. You can even give yourself a pep talk if you are nervous or upset about something. Olympic athlete Gabby Douglas tells herself, "I can do this. Let's go," before every gymnastics competition she does. Her pep talks must work… so far, she has won eight gold medals!

Have you ever given yourself a pep talk?
Examples
1. Examples
- Hear some example sentences.
Go Super to Listen
"Sarah is really sad about the breakup. You're her best friend, so you should give her a pep talk."
"The students were really nervous, so the teacher gave them a quick pep talk before handing out the exam."
"We were sad that our team lost the game, but our coach gave us a pep talk and took us out for pizza afterward."
Winners
1. Winners
- See who guessed the slang definition correctly.
The iTEP® test
Sponsored by
Comments
Syrian Arab Republic
United Kingdom
Turkey
Turkey
Iran, Islamic Republic Of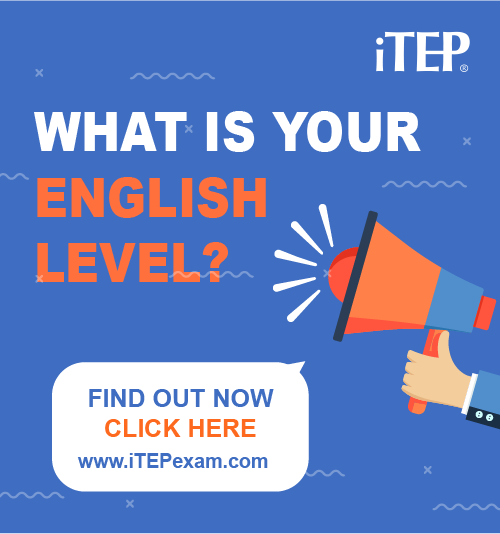 Post Ebaby! lessons on your blog: